HCMC - The American Chamber of Commerce in Vietnam (AmCham) has written to U.S. President Joe Biden, seeking more Covid-19 vaccines for Vietnam.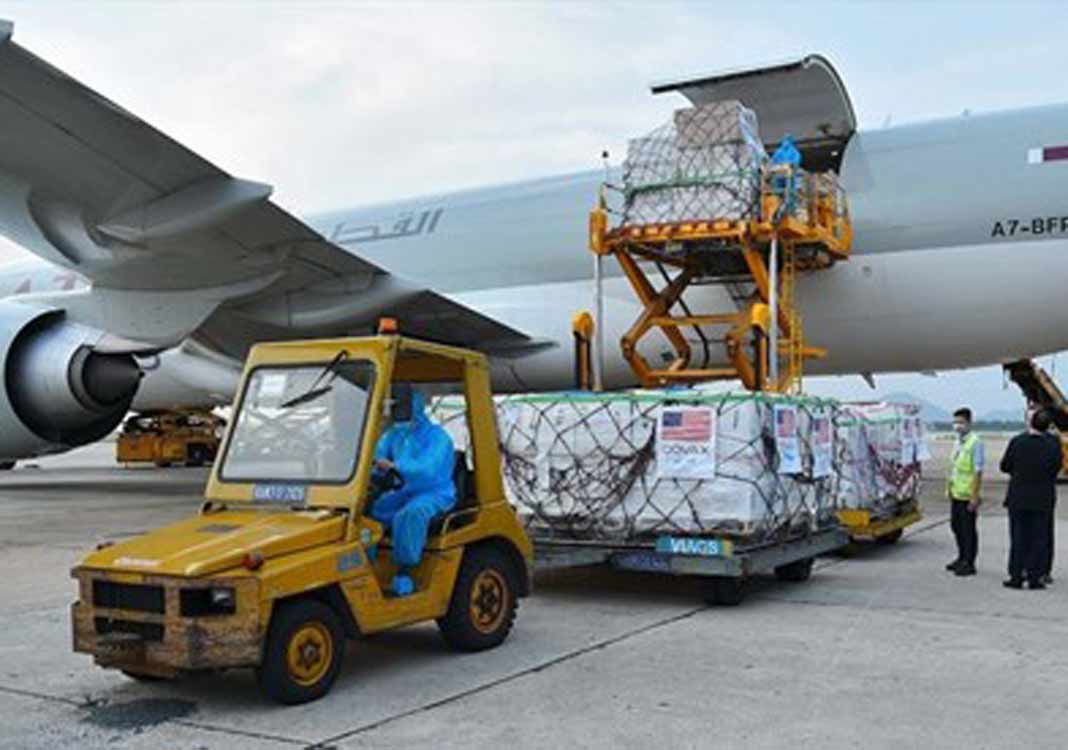 A Covid-19 vaccine batch presented by the United States arrives in Vietnam. AmCham has called on the U.S. President to donate additional Covid-19 vaccines to Vietnam - PHOTO: MINISTRY OF FOREIGN AFFAIRS
The chamber acknowledged and appreciated the more than 110 million doses the United States has sent to nearly 60 countries worldwide, including five million Moderna doses and one million Pfizer doses to Vietnam. It was also grateful for the cold storage facilities and tens of millions of U.S. dollars of other pandemic-related support donated by the United States.
In recent months, Vietnam has endured a severe outbreak which has triggered difficulties for millions of people as production has slowed down or been suspended throughout the supply chain.
Meanwhile, Vietnam accounts for nearly a third of the United States' footwear manufacturing and a fifth of the apparel manufacturing by U.S. dollar value.
For example, more than half of Nike's footwear manufacturing is in Vietnam, while Gap and Lululemon each rely on Vietnam for a third of their manufacturing.
The suspension of factories in Vietnam has threatened global supply chains and added to a long list of challenges that U.S. brands face in delivering goods at reasonable prices ahead of the upcoming holiday shopping season.
Getting people vaccinated is the key to getting things back to normal. AmCham's members believe that the increasing donation of Covid-19 vaccines from the United States to Vietnam will not only help fight the pandemic in Vietnam but also benefit the American people as millions of American workers are directly dependent on suppliers having a healthy workforce.
The donation will also help save lives in Vietnam and their livelihoods, which will support the United States' continued economic recovery. Therefore, AmCham called on the United States to quickly donate its excess vaccines to Vietnam.
The United States has been the largest donor of Covid-19 vaccines to Vietnam with six million doses.
Thanh Hà