HCMC – The Vietnam Logistics Business Association (VLA) has suggested that the Government and local authorities adjust regulations on Covid-19 testing for truck drivers as testing costs have become a huge burden for logistics companies.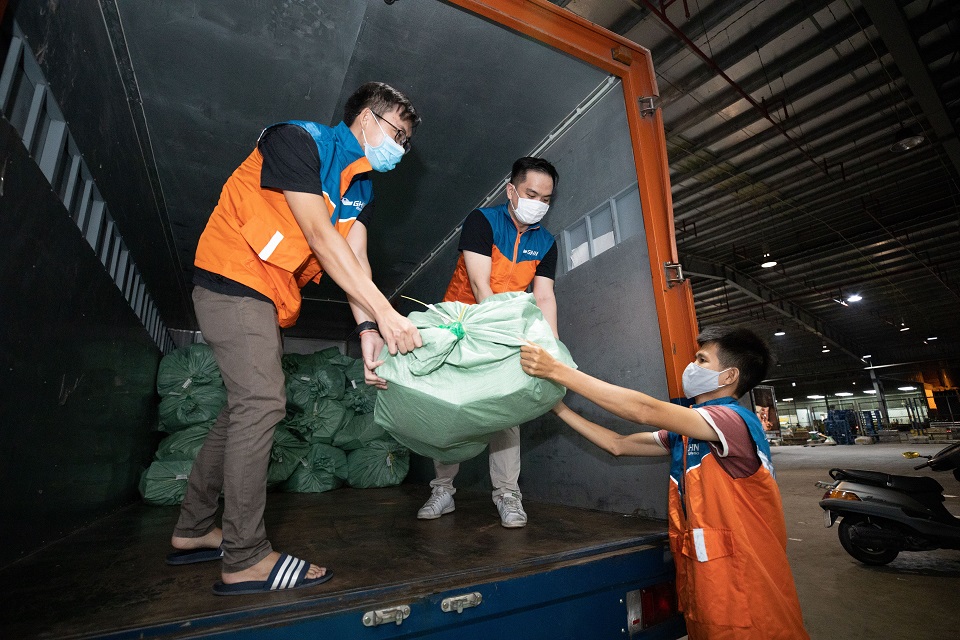 The Vietnam Logistics Business Association has proposed relaxing regulations on Covid-19 tests for drivers of logistics firms as the testing cost has become a huge burden for them - PHOTO: THI NGOC
In a document sent to the prime minister's special team responsible for helping businesses ride out difficulties, the Ministry of Industry and Trade, the Ministry of Transport and the authorities of Quang Ninh Province and Mong Cai City, VLA said that to go through the Mong Cai Border Gate, each driver of logistics companies is required to take three tests, including one rapid and two PCR tests.
This regulation has increased the transport cost. Therefore, the testing regulations should be amended to make life easier for truckers and facilitate transport and trade through the border gate.
"According to the prevailing regulations, our drivers have to take a rapid or PCR test every three days and the test certificate is valid for just 72 hours. However, it takes one day for us to get the test result. Therefore, the certificate is valid for just two days," a representative of the logistics company said.
With hundreds of drivers, the company has to spend millions of dong a week and hundreds of millions of dong a month on testing.
Moreover, different provinces have different testing regulations, spelling trouble for logistics firms. Some localities require drivers from other cities and provinces to take two or three tests.
"This has not only sent the operation costs of logistics firms soaring but has also negatively affected the physical and mental health of drivers," the company said.
According to Le Duy Hiep, chairman of VLA, some border gates accept rapid tests but others only accept PCR tests. Hiep suggested that border gates and local authorities should accept the results of either rapid or PCR tests.
Hiep said requiring three tests for each shipment is too much, costly and time consuming.
According to VLA, the Covid-19 pandemic has severely affected the logistics industry.
Logistics firms are facing numerous challenges such as delays in infrastructure projects, surging shipping rates, complicated procedures at ports and a shortage of workers.
VLA said stringent and inconsistent testing regulations have made life even harder for logistics firms.
Therefore, the association proposed lifting the third test as regulated in official dispatch No. 3577 and the second test as regulated in official dispatch No. 4227 if the truck drivers' test results of the first test are still valid.
Besides, there should be more supporting policies and incentives for transport and logistics companies, while the Ministry of Health should prioritize vaccinations for workers active in the logistics industry.
By Chanh Trung