HCMC – Vietnam attracted US$22.15 billion in foreign investment in the January-September period of this year, up 4.4% year-on-year, despite the Covid-19 pandemic, according to the Foreign Investment Agency under the Ministry of Planning and Investment.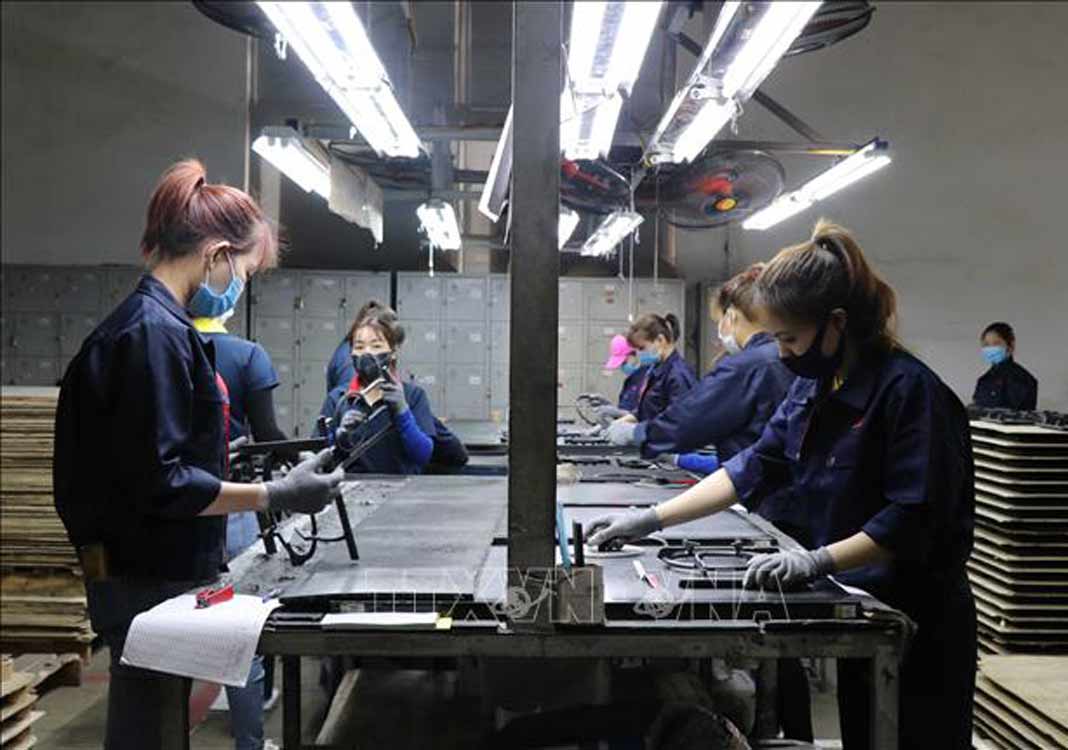 Employees are at work at the Vietnam Bright International Co., Ltd in Bac Ninh Province. Foreign investment in Vietnam rose 4.4% from January-September despite the Covid-19 pandemic - PHOTO: VNA
Foreign direct investment (FDI) maintained its growth, while the investment through capital contributions and stake purchases fell over the same period last year, the local media reported.
Specifically, foreign investors registered to pour nearly US$12.5 billion into over 1,200 projects in the nine-month period, plunging 37.8% in the number of new projects but up 20.6% in the total registered capital.
Meanwhile, 678 existing projects added US$6.4 billion, down 15% in the number of projects but rising 25.6% in additional capital compared with the same period last year.
Foreign investors also conducted 2,830 transactions to contribute funds and acquire shares in local firms with total capital of some US$3.2 billion, dropping 43.8% over the year-ago period.
In the period, the foreign investment disbursement fell 3.5% year-on-year.
According to the Foreign Investment Agency, the pandemic remains complicated, affecting the production and business of many enterprises, including foreign-invested ones in the southern region.
The agency attributed the decline in the number of newly-registered projects and projects getting additional capital to immigration restrictions and quarantine policies, which have hindered foreign experts and project developers from entering Vietnam to conduct surveys and complete investment procedures.
In addition, the lockdown of factories and mobility restrictions on laborers in industrial parks have impeded production, reduced capacity and output and disrupted supply chains, thus affecting the confidence of investors who had intended to invest in Vietnam.
Further, the factory shutdown and laborer shortage have forced investors to shift many orders to other countries. Although this is their temporary solution, foreign investors may withdraw from Vietnam and move to other countries if Vietnam does not improve its situation.
The country's policy to focus on the quality instead of the quantity of projects has eliminated small-scale and low-value-added investment projects.
Foreign investors injected capital into 18 sectors with the processing and manufacturing sector attracting the most capital, at US$11.8 billion, accounting for 53.4% of the registered capital. The electricity production and distribution sector came in second with over US$5.5 billion.
In nine months, 94 countries and territories invested in Vietnam. Singapore was the biggest investor with nearly US$6.3 billion, followed by South Korea with over US$3.9 billion and Japan with nearly US$3.3 billion.
The Mekong Delta province of Long An was the largest recipient of foreign investment with more than US$3.6 billion, followed by Haiphong with US$2.7 billion and HCMC with US$2.4 billion.
Thanh Ha