HCMC - HCMC plans to remove all inner-city road barriers before September 30 as part of its gradual reopening strategy, according to Associate Professor, Doctor Tran Hoang Ngan, chairman of the HCMC Institute for Development Studies.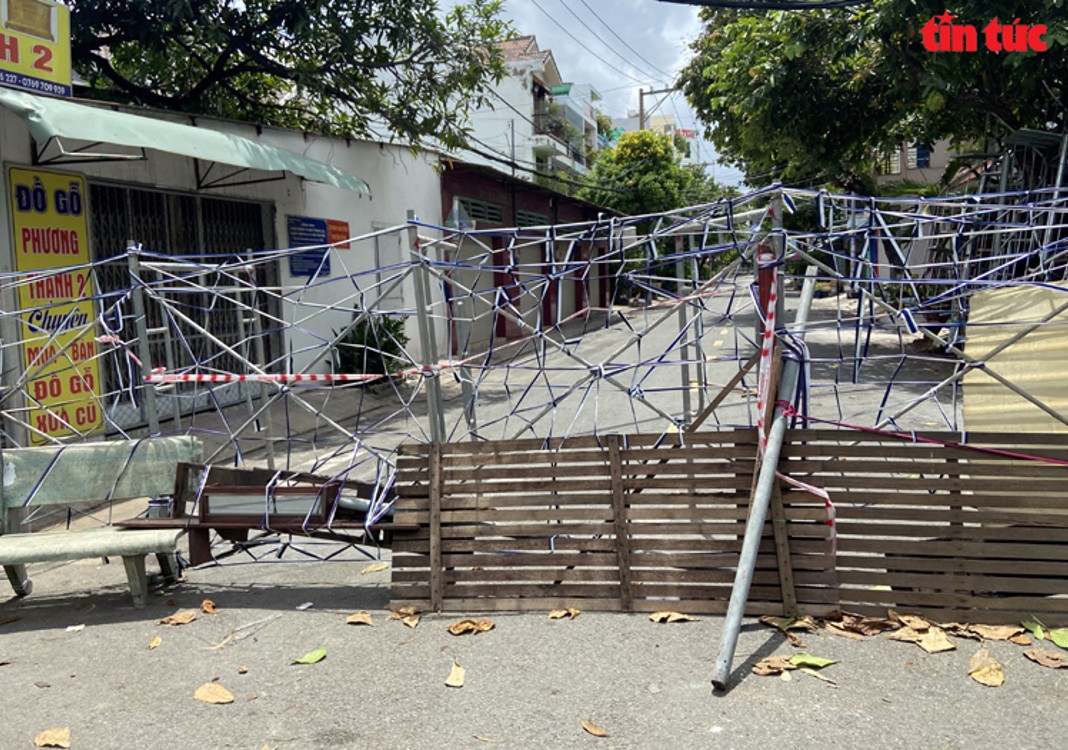 Barriers are installed on an alley in HCMC to restrict the residents from travelling. The city has planned to remove travel control barriers on the roads by the end of this month - PHOTO: VNA
Ngan said the plan was announced during a meeting of the HCMC government with the participation of HCMC Party Secretary Nguyen Van Nen and HCMC Chairman Phan Van Mai on September 24.
"However, HCMC will maintain Covid-19 checkpoints at its gateways to ensure safety for not only the city but also the entire southern key economic zone," he said.
HCMC has installed many barriers on its roads and alleys to restrict travel during the social distancing period as part of efforts to curb the spread of the Covid-19 pandemic.
Many business leaders have earlier suggested that the city soon remove the barriers to help restore trade and production.
Nguyen Hoang Ngan, general director of Binh Minh Plastics Joint Stock Company, said barriers on roads have seriously affected the transport of goods and disrupted regional connectivity.
Bui Ta Hoang Vu, director of the HCMC Department of Industry and Trade, said the city has not come up with the final decision. However, the city will relax travel restrictions, while increasing random inspections at crowded places such as supermarkets, restaurants and factories.
Minh Tuấn