CAN THO - Many businesses in the Mekong Delta province of Tien Giang have written to the province's chairman, Nguyen Van Vinh, proposing solutions to get production back to normal in phases.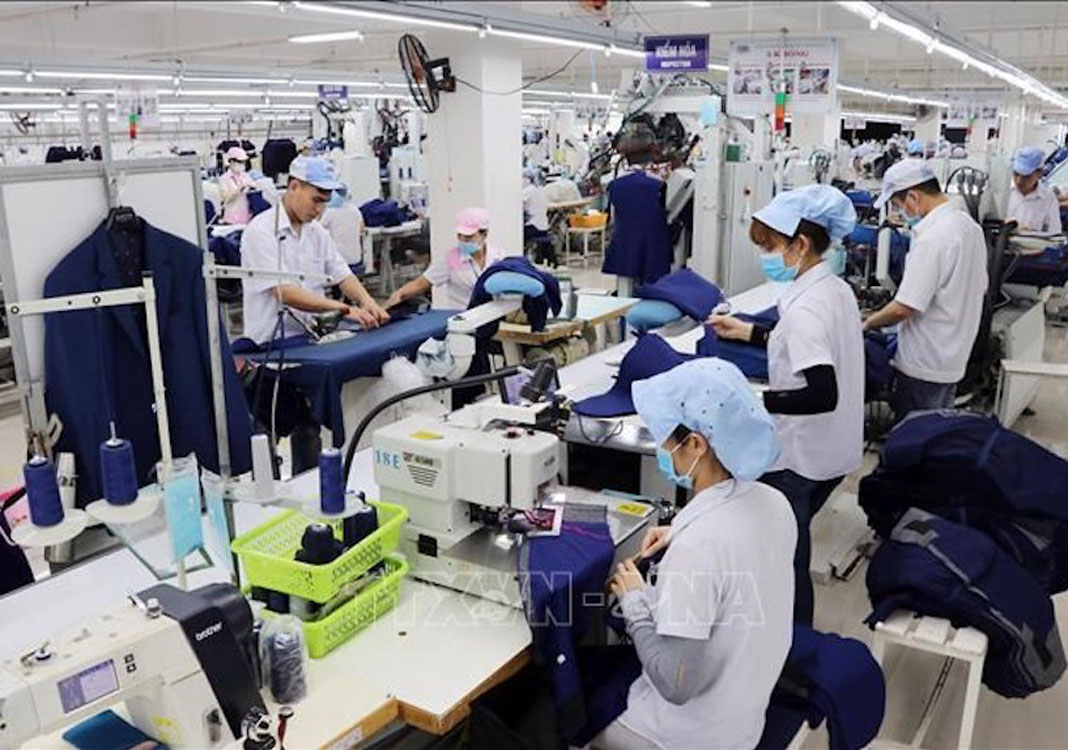 Employees at work at an apparel firm - PHOTO: VNA
Companies in Tien Giang Province have got 25%-50% of their workers partially vaccinated while the province has eased social distancing measures, applying less stringent anti-pandemic restrictions in line with Directive 15, according to the proposal.
The business community proposed allowing firms to apply the "one-route-two-destination, plus vaccine" model from October 11, instead of the stay-at-work model as the latter was not effective at enterprises, mainly labor-intensive ones, in the southern region over the past few months.
Workers living in the province should be allowed to use their private vehicles to go to work on a fixed route, while migrant employees should be transported to their workplaces by the company shuttle buses, according to the proposal.
Firms might use only 30% of their staff in the first phase of production recovery for at least five days and then shift to the second phase and arrange a maximum 50% of workers.
The number of workers will reach a maximum 70% of the normal workforce in the third phase.
Workers in areas safe from Covid-19 will be prioritized to return to work, while firms will not permit pregnant employees, workers with underlying health conditions or those who are direct contacts of confirmed Covid cases to return to work.
Regarding testing, the business community proposed regularly testing workers, mainly those who frequently work out or communicate with customers, at firms.
Testing will be conducted by the provincial Center for Disease Control or healthcare centers which qualify for RT-PCR testing.
Besides, firms must follow safety protocols, including wearing face masks, maintaining a safe physical distance, checking the body temperature of workers and washing hands regularly.
Due to the impact of the pandemic, most firms in Tien Giang Province have suspended their operations since July 15.
Nhu Phu